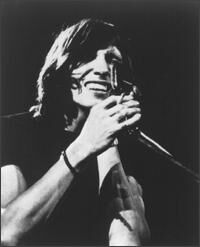 Roger Waters is an English musician who was the bassist and vocalist for Pink Floyd from 1964 to 1985 and wrote all the lyrics from The Dark Side Of The Moon to The Final Cut. After his split from Pink Floyd, Waters released three solo albums, a soundtrack, opera and staged one of the largest concerts, The Wall Live In Berlin with an attendance of 450,000 people. He also did a new tour of The Wall in 2010. He is currently doing a tour titled "Us and Them", which started in 2017 and is named after the song "Us and Them".
Pre-Pink Floyd
[
]
Roger Waters was born on September 6, 1943, in Great Bookham, Surrey. When Roger was 5 months old he lost his father, Eric Fletcher Waters in WWII, the loss of his father is referred in "Free Four", "Us And Them", "Another Brick In The Wall (Part I)", "When The Tigers Broke Free" and the 1983 album "The Final Cut".
After his Father's death, He moved to Cambridge with his mother, Mary Waters. Waters attended Morley Memorial Junior School with Syd Barrett and later both attended the Cambridgeshire High School for Boys. He met David Gilmour because he lived nearby and then Waters met Nick Mason and Richard Wright at the Regent Street Polytechnic School of Architecture.
Pink Floyd Era
[
]
See Pink Floyd.
Songs written by him only
[
]
Sources
[
]